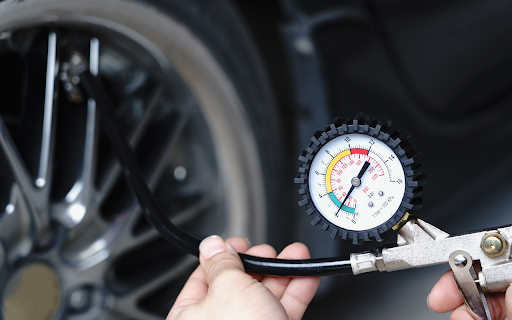 Driving a car is something millions of Americans do daily. If you are like most car owners, staying safe while behind the wheel is one of your main concerns. Keeping your vehicle safe requires more than annual oil changes and servicing the transmission; you also have to maintain your tires.
Your tires are the only part of your vehicle that touches the road when you drive. As time goes by, tires will wear out and will have to be replaced. If you want to delay the aggravation and expense of replacing your tires, then finding a way to extend the life of this essential automotive component is important.
Are you trying to make your tires last longer? If so, check out the great tips in this article.
Check Your Tire Pressure Regularly
American consumers spend over $20 billion a year on new tires. But since tires are vital to keeping you safe on the road, it makes sense why the industry is that large. Maintaining a set of new tires is a lot harder than most inexperienced car owners realize. If your main goal is to extend the life of your tires, then you need to understand the importance of proper tire pressure.
Over time, your tires will naturally lose some of the air in them. Driving your vehicle on tires that are underinflated is dangerous and will destroy them. Putting undue stress on your tires by using them when they are underinflated will wear them out prematurely.
Driving on underinflated tires can also affect your fuel economy, which is why you need to avoid making this mistake altogether. You also do not want to drive on an overinflated tire, as it could get too hot while driving and cause a blowout. Many modern cars feature a tire pressure monitoring system.
There's several ways you can find the suggested amount of pressure your tires need. First, check your driver's door jam. There will be a label/sticker that has all of your tire information in one location. You can also refer to your owner's manual. With this information, you can either manually check them with a tire gauge or look at your monitoring system to ensure the tires are properly inflated.
Routinely Inspect Your Tires for Damage
Like any other part of your vehicle, tires can get damaged the more they are used. Staying one step ahead of tire problems is something you should view as a priority. Routinely inspecting your tires can help you pinpoint problems and address them before the tire is irreparably damaged. As you perform this inspection, keep an eye out for common problems like:
Screws and nails-

The roadways in your area are littered with hazards. Driving over a screw or nail will require you to get them patched by professionals. Inspecting the outside of your tire will help you pinpoint the location of a screw or nail. In most cases, you will notice a loss in tire pressure when it has been punctured by either a nail or screw. The longer you drive with these foreign components in your tire, the more damage they will inevitably do.

Check your sidewall for bulging pockets-

As you inspect your tires, take notice of any bulges you see in the sidewall. These bulges are an indication that your tire has weak spots. If ignored, these weak spots can result in a tire blowout. In most cases, you will need to

replace a tire

with bulges in the sidewall.

Gouges in the tire-

If you notice scrapes or gouges in the tire tread or sidewall, you need to avoid shrugging this problem off. As time goes by, these gouges and scrapes can weaken your tire. Taking your car in and letting professionals inspect these imperfections is crucial when trying to figure out how to handle this problem.
With some time and the help of professionals, you can inspect and identify problems with your tires early on.
Have Your Tires Rotated
One of the biggest mistakes car owners make regarding their tires is failing to have them rotated. You need to realize that tires wear unevenly on most vehicles. Usually, the tires located on the drive train portion of your vehicle wear out the fastest.
By allowing professionals to rotate your tires, you can avoid the headache of wearing out these components prematurely. Trying to do this difficult process on your own is a horrible idea, especially with today's tire pressure monitoring systems. This is why you need to work with a trusted tire professional to ensure this work is handled in a timely and correct manner.
Maintaining Your Tires is Important
By implementing the tips in this article, you can extend the life of your tires with ease. Allowing professionals to help you with this maintenance is crucial. With their assistance, you can pinpoint tire problems and get them fixed before you are left stranded. If you are looking for someone to help you maintain and evaluate the tires on your vehicle, give JACK a call at 856-214-2009. Our certified mobile tire technicians are experts in the tire industry and have seen every type of tire issue you can imagine. We will have your tires repaired or replaced in no time so you can get back on the road and keep doing the things you love.
https://jackmobiletire.com/wp-content/uploads/2021/11/unnamed.png
320
512
Jack Mobile
http://jackmobiletire.com/wp-content/uploads/2020/10/JACKlogo-wTAGLINE.png
Jack Mobile
2021-11-10 13:25:11
2023-08-21 08:07:14
Effective Ways To Make Your Tires Last Longer