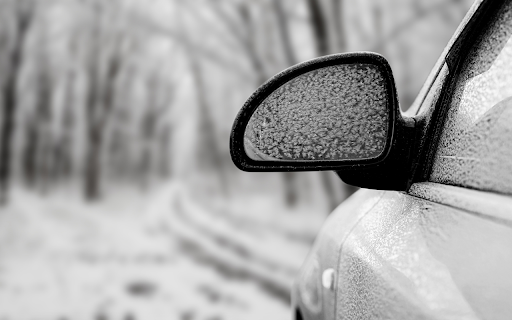 Winter is upon us. Along with the lovely things such as the holiday season – hot chocolates, snowmen, and cozy nights bundled up at home, come many challenges. Among the most disruptive of these is one that often happens quietly, at night while you are sound asleep. This dastardly problem waits until morning to rear its ugly head – when you get in the car and go to turn the key.  
Instead of that reassuring, slightly aggressive roar of the engine turning over – nothing. While there is never a good time to have your car die, these things have a real habit of happening on particularly bad days. An important meeting, a kid's recital or sports game, or an appointment with that specialist you've been waiting months to meet.  
When your vehicle won't start on a cold morning, it can be extremely stressful, but don't panic. We're here to help. Here are some things you can try when your vehicle won't start on a cold morning, some reasons why it happened in the first place, and how to keep it from happening again. Let's get you started. 
Getting Your Car to Start in the Cold
The first thing you are instinctively going to want to try is getting the car to start on your own. They may not always work, depending on your particular scenario, but these tips and tricks can save the day and get you out the door with a minor inconvenience under your belt, rather than a written off day. Let's have a look. 
Turn Everything Off 
The first thing to do is to make sure that all accessories and features that use any electricity are turned off. That means all of your lights – interior and exterior, your air conditioning, seat warmers (if you're so lucky), phone chargers – all of it. Turn it off.  
The reasoning behind it is simple. The biggest culprit behind cold non-starts is the battery. What happens is the chemical reaction that occurs in the battery under normal circumstances (or temperatures) creates electron movement. 
That is the stored energy that your battery uses to start the car on demand. When the vehicle has frozen overnight, generally speaking, that means that the electrons in the battery aren't moving because they are too cold. No movement: no energy and no start. 
With this in mind, keeping any electrical components that aren't required to start the vehicle is wasting what little energy your battery has left, so turn everything off and then try again.  
Hold the Key for 10 seconds 
After turning all of the electrical accessories off, try turning and holding the key for up to 10 seconds. While oil doesn't freeze in the cold it does get thicker and it's not bad to let the oil get moved throughout your engine before starting it. Try holding the key a couple of times to see if the vehicle turns over. Some older vehicles will take longer to start in the winter time. If you notice your vehicle does not start within the time it usually takes, then there might be an issue.
Press the Clutch 
This only applies to vehicles with a manual transmission of course, but pressing the clutch while trying to turn the engine over actually reduces the amount of power needed to turn it over, maximizing your chances of getting on the road. Most modern day vehicles with a manual transmission require you to press in the clutch to start the vehicle anyways, to ensure the vehicle is not in gear and will move when you start the engine.  
Jump the Battery 
If you aren't having luck with any of these, your battery may need a jump. If you are lucky enough to have a friend with a vehicle close by you can try and jump the battery. If it has anything left in it at all you should be able to get up and running. If you don't have a friend nearby, calling a tow truck is a good way to get some assistance.  
If you are at all unsure about what you are doing make sure you read the owner's manual and follow it very closely. Messing up a jump can damage the vehicle's battery and is dangerous so make sure you know what you're doing beforehand.  
Prepare for Next Time 
While it happens to the best of us, having your vehicle not start in the cold is preventable. Plugging in your block heater or a battery blanket, keeping your car out of the elements, and ensuring your battery has enough charge are all great ways to ensure you have a smooth start in the morning.  
Bring your vehicle into Jack Williams and talk to one of our friendly technicians about how we can help you to prepare your car for the winter, and avoid the pitfalls that come with the cold weather. It's a good idea to get your battery and vehicle's overall condition checked before the harsh winter conditions in Pennsylvania. Jack Williams Tire offers a free battery check to all customers and vehicle courtesy inspection. Come in today and be prepared for the winter ahead. 
https://jackmobiletire.com/wp-content/uploads/2021/11/cold.png
320
512
Jack Mobile
http://jackmobiletire.com/wp-content/uploads/2020/10/JACKlogo-wTAGLINE.png
Jack Mobile
2021-11-17 14:30:56
2022-02-16 12:39:06
What to Do if Your Car Won't Start On a Cold Morning