A Message from our Team
Our top priority every day is the safety and well-being of our clients and teammates. We recognize and understand that many of you have concerns about the Coronavirus (COVID-19) Pandemic. Therefore, we want to update you on everything we are doing to provide a safe environment for everyone.
We are closely monitoring the latest developments and following guidance from the US Centers for Disease Control and Prevention (CDC), World Health Organization (WHO), and Pennsylvania State and local health agencies.
The Premier Mobile Tire Installer that is OPEN and Promoting a Healthy Environment  
We have taken and will continue to take preventative measures to reaffirm your health and safety at our facilities. In doing our part to slow the spread of the virus, we are:
Providing our technicians with a supply of sanitizers, gloves, and cleaning products.
Implementing Increased cleaning, containment, and sanitizing of high contact areas.
Guiding our team members on proper hygiene and prevention recommendations per the CDC.
Urging teammates who do not feel well to stay home.
Limiting unnecessary travel and practicing "personal distancing."
"Contact Free" option to limit any interaction during a service visit

No Face to Face Contact
Payment over the phone or through website
Clients can turn car on after service is complete to allow us to reset TPMS sensors (if equipped), our technicians do not need to touch your keys or enter your vehicle.
Going forward, we will make further operational changes that are necessary to serve you better. 
The innovative JACK Mobile Tire Installation business model provides time-saving and hassle-free convenience to our clients, at home, at work, or anywhere. We appreciate all of the positive support and enthusiasm we have received as we continue to Change the way Tires are Changed.
Stay Safe and Keep on Rolling,
 JACK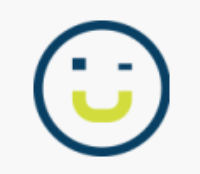 chad rhoads
October 9, 2020.
Great job very professional on time and quick. Would definitely use again.
Will Eversden
October 8, 2020.
I'm extremely pleased with Jack Mobile Tire. Had a leaking tire on my car that was parked in a public garage. Booked it yesterday, service today. Sal was great, worked with the scenario (had to roll the tire out of the garage to his can on the street), diagnosed the issue, and had a tire ready to go in no time. Price was great too- much cheaper and more efficient than going to a dealership or traditional tire place. Thanks!!
Daniel Derk
October 6, 2020.
Simple!! Make a call, order what you want and they come and perform the work!! Had 4 tires on my RV in about an hour I didn't even have to leave my couch. Worth every penny
wesley speece
October 6, 2020.
The best experience I've ever had buying tires. Everyone that I talked to and had contacted were outstanding. From start to finish, what a great team. Never again will I find a better service. Thanks for the experience, what I wanted, when I wanted it.
chuck henry
October 6, 2020.
Awesome service. A little late but therewasalot of road construction in the area. Alex kept me informed of the status. Mechanic was awesome and explained in detail what he was going to perform.
Scott Dorrler
October 5, 2020.
Great service today by JACK Mobile Tire. Technician was on time, friendly, courteous and professional. Service was done efficiently and completed faster than anticipated. Will recommend them and use them in the future.
Matthew Bell
October 2, 2020.
Quick response & scheduling. Also was very accommodating to my schedule. Very professional & very easy process
Thomas Teprovich
October 1, 2020.
Edward Finkenstaedt
October 1, 2020.
Service was fine. It took as long as they said it would. They were somewhat late arriving but the whole process took place within the stated time frame. It is more convenient than the traditional drop off/pick up routine and they are not looking something else to fix. I'd probably use them again. .
Stu Boyd
September 30, 2020.
Excellent service, will definitely recommend
© 2020 Jack Mobile Tire Installation | All Rights Reserved