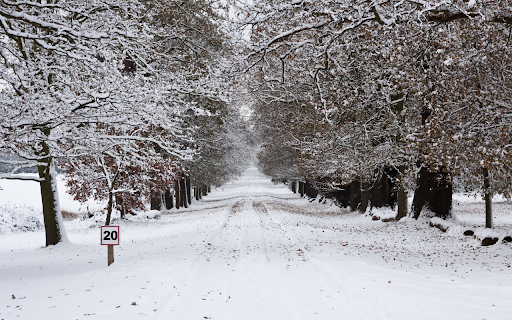 Being from Pennsylvania, one of the most common questions tire shops get is about all-season tires, and how they perform in snowy conditions. Understandably, there could be some confusion regarding the topic, as the name all-season would imply that these tires are the perfect choice for every condition – set it and forget it, right? 
Well, not quite. 
In this article, we're going to walk you through why all-season tires should be called 'mid-season tires'. We're going to talk a bit about when they work great and when the conditions call for something a little more specialized. So let's jump in! 
All-Season Tires – The Jack of All Trades
Let's start with the main strengths of all-season tires. If you live in a mild climate that doesn't see a whole lot of snow in the winter or an incredible amount of heat in the summer, then you may want to consider a quality set of all-season tires. One example of this kind of climate is in the pacific northwest area – quite a bit of rain, but not as intense of heat or snow during the peak seasons. 
All-season tires are built differently than dedicated seasonal tires such as snow tires and summer tires. They feature complex tread compounds which are designed to direct water away from underneath them as they roll along the pavement. 
In conditions that come with mild temperatures – usually either clear or wet, these tires work great. The different kinds of rubber compounds and tread designs work to keep the water pushed off to the side and away from where you don't want it – between the rubber and the road.
In the conditions that they are designed for, all-season tires work like a treat and offer their owners some great benefits. Depending on how mild the winter months are where you live, you may not even need to change the tires year-round – and this is where they might get the name 'all-season'. So, with that in mind, when would you not want all-season tires on your vehicle?
If you live somewhere with a colder climate in the winter months, you will likely need to back up your all-seasons or summer tires with a set of snow tires. Here's why:
Once temperatures start to average around 45 degrees Fahrenheit – around 7 degrees celsius,  it is time to switch over to winter tires. The main reason for this is the kind of rubber that is used is specially designed to perform in colder temperatures. 
When the temperature has consistently dropped to these refrigerating levels, the effect it has on the rubber of an all-season tire is to make it harder and more brittle. That isn't what you want from your tire – the part of your vehicle tasked with keeping you stuck to the road. The rubber needs to be pliable and flexible to help stick you and your vehicle safely to the pavement. This is where winter tires have the advantage over all seasons. 
It can be helpful to remember the second half of the expression "jack-of-all-trades" which is "master of none". All seasons are great for getting around in fair weather which can be all year or some of the year, but when the conditions start to lean towards freezing – it's time to call in the specialists. 
Winter tires are built with a kind of rubber that is used for this application for one main reason: it stays flexible and pliable in freezing conditions. That is the material that you want to be keeping you, your loved ones, and your vehicle safe on the road through the freezing months. This is why it is better to think of all-season tires as mild-season tires.
As long as the weather isn't consistently freezing – all-season tires are a great choice. When it starts staying below freezing all night – usually around October, depending on where you're at, it's time to call in the specialists like Jack Mobile Tire. When it comes to all of your tire needs, Jack Mobile Tire is here and we are ready to help! We come to you, so you can keep up with your busy schedule or keep doing the things you love. We carry all categories of tires such as all-season, winter, all-weather, summer, and more. 
If you have any questions or concerns regarding your tires, don't hesitate to get in touch.
https://jackmobiletire.com/wp-content/uploads/2022/01/unnamed-12.png
320
512
Jack Mobile
http://jackmobiletire.com/wp-content/uploads/2020/10/JACKlogo-wTAGLINE.png
Jack Mobile
2022-01-07 08:00:29
2022-02-16 12:38:35
Are All-Season Tires Okay For Snow?