The landscape of the tire industry has changed quite a bit since the invention of the vulcanized tires. The future is unclear, but all signs seem to be pointing away from the traditional brick-and-mortar store.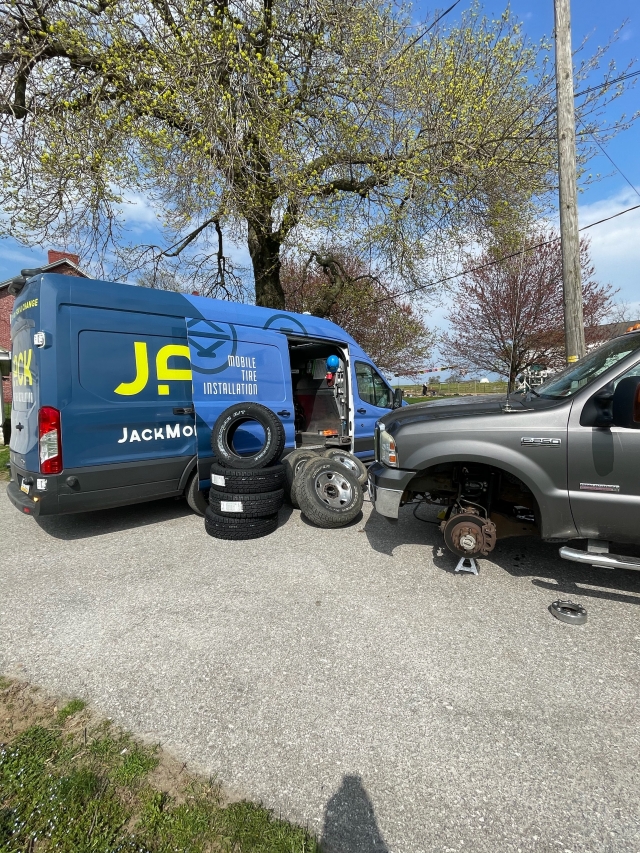 Business as a whole has moved away from physical storefronts in favor of virtual ones, and while tire installation will never be completely hands-free, mobile tire services are the closest the industry may ever get. Although it's unlikely that physical stores will ever disappear completely (where would you go right after getting a flat on the freeway?) the trends are hard to ignore.
As tire showrooms and sales have moved largely online, the question lately has been where, exactly, the industry will go next. This mobile service model has certainly been tried before but has always been outperformed by the brick-and-mortar store in the past.
Not much about the industry itself has changed. What has changed, however, is the consumer. The keyword is convenience. People want to be able to purchase anything and everything without having to leave their homes. It isn't just goods that have moved online, but services. Consulting, banking, even furniture. Take a look at any reputable furniture seller on Amazon – most of them give you the option, for a little extra money, to have an expert come to your home and assemble the furniture for you. Why put in the time and the emotional and physical exertion of trying to assemble a new couch when you don't have to? The same applies to tires.
The most valuable aspect of going mobile is, of course, time. How often do you show up for an appointment at a service center and end up having to wait two or three extra hours? This is time you could have spent with your family, at work, or finishing chores or projects. Childcare isn't always an option. Nobody wants to have to take their kids to the shop and figure out how to keep them happy in the waiting room.
Mobile services can show up at any location, not just at home. Have a baseball game or an important meeting you need to be at? A mobile installation service can fix your tires wherever you need, whenever it suits you. Out of town? A technician can find your car at the airport and have your new tires on by the time you get back. People are much more willing to pay the extra money for convenience as it is, especially when it comes to time-consuming yet unavoidable repair services.
Don't take this to imply that people are choosing automation over human interaction. The interpersonal aspect of business is still very important. Customers want to be able to ask questions and come to their own understanding of what is being done to their car. This isn't always possible in a brick-and-mortar store, where technicians are working on multiple cars and splitting their time between each individual customer.
Bringing tire repair to the home makes one-on-one interaction possible and allows the technician to show customers just how invested they are in the well-being of their vehicles. Customers will no longer feel rushed into making decisions that they aren't fully informed about. In the time of COVID-19 especially, it's important for people to feel like they can interact with their technicians safely.
Nobody knows what the post-COVID future looks like, but it's unlikely to go back to what it used to be. The ability to get things done without having to leave your home or interact with multiple people is key. While millennials already preferred to do their daily business at a distance (look at the rise of self-checkout in grocery stores, for example), this specific service model has changed from a luxury to a necessity in less than 6 months' time.
People are still using their cars, more so now that public transportation has become a hazard, and they're still going to need tire service, but the traditional brick-and-mortar is antithetical to social distancing. The mobile model is the best way to provide people with the maintenance they need while allowing them to continue feeling safe.
It's not just COVID that makes mobile services necessary, either. Areas experiencing natural disasters can benefit, as well. If a small town is hit by a hurricane or a wildfire, it's unlikely that the local tire shop survived. People who own mobile tire shops can bring their services into areas that need them the most, to people who are unlikely to be able to make it into the next town, to begin with.
If you still aren't sure about making the switch to mobile, give the professionals at Jack Mobile a call. We're happy to answer any questions you might have and are ready to schedule an appointment whenever it suits you. We offer more than just tire repair. Tire storage, environmentally friendly tire disposal, and rotation are just a few of the other services our technicians can perform on the go. The industry is changing, but it doesn't have to be scary. Jack Mobile is here to make your experience as convenient and comfortable as possible.
https://jackmobiletire.com/wp-content/uploads/2020/12/IMG_9507-scaled.jpg
1920
2560
Jack Mobile
http://jackmobiletire.com/wp-content/uploads/2020/10/JACKlogo-wTAGLINE.png
Jack Mobile
2020-12-11 15:25:25
2021-05-14 12:00:14
Why Mobile Tire Installation is the Future